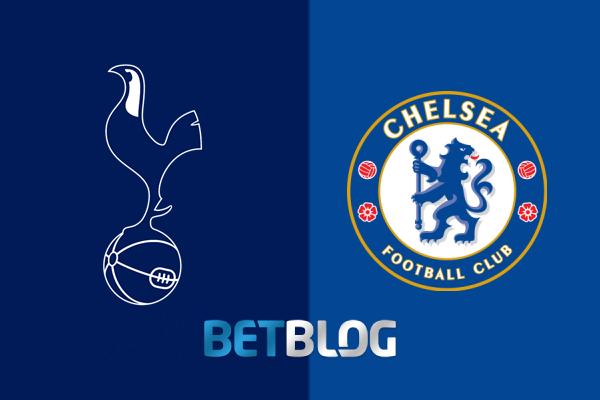 The Carabao Cup Semis are here and we've got a HUGE 1st leg tie between two London rivals as Tottenham host Chelsea at Wembley! The storied rivalry between these clubs will turn another page this evening. Over the past few years, Chelsea have dominated Spurs in Cup competition, whether it's 2012 FA Cup Semi, 2015 League Cup Final, 2017 FA Cup Semi it's always been Chelsea to come out on top. However, in recent meetings, Spurs have been able to snap some of the bad streaks against Chelsea such as 27 years without a win at Stamford Bridge, beating them at Wembley after losing 4 in a row there this year in the league so maybe just maybe it finally will be the Spurs time to get one over the Blues in the cup!
Tottenham Hotspur
It's been a fantastic season for Tottenham so far and probably this has been the best they've looked under Pochettino in general and may FINALLY be the season where they could lift a trophy! Spurs are currently on a roll, despite having that one little blip against Wolves where they lost 1-3, Spurs have won 14 of their previous 17 games and both of their last 2 scoring 10 goals including putting 7 past Tranmere. Now obviously it was a lower division side but still this insane goal scoring form from Spurs has been occurring in the league too like when they put 6 past Everton and 5 past Bournemouth just recently. Spurs have had their fair share of troubles in Cup Semis in recent seasons losing back to back FA Cup Semi Finals, but with the form they're showing right now and a 2 leg tie they will for sure fancy their chances against a team they already battered this season! Spurs have knocked out Watford, West Ham and Arsenal already in this competition which is very impressive. Spurs must get a result here however since they're at home and at least take something to Stamford Bridge to hold on to.
Team News: It's been a bit of an injury riddled Spurs side despite their great form. Lucas Moura, Eric Dier, Victor Wanyama, Moussa Dembele and Jan Vertonghen are all OUT, however Erik Lamela has returned to the side. In form Son is still available for Spurs before travelling for the Asian Cup next week. Expect a strong side to be put out by Maurizio Pochettino given that Spurs are desperate for a trophy so expect the likes of Kane, Alli, Son, Eriksen, Alderweireld all to start. But we should expect Gazzaniga to start in goal as he's done throughout the competition over Lloris.
Chelsea
It's been an up and down season for Chelsea this season. Sometimes they look like a title contender in the league, sometimes they don't even look like a top 4 side, but they have made a great cup run here and will look to reach yet another cup final! Chelsea have already taken care of Liverpool in this cup earlier this season beating them 1-2 at Anfield, also knocked out Bournemouth on the way too so it hasn't been an easy run for them. Looking at recent form, Chelsea have been up and down just like their season. Loss and a Draw with Leicester and Southampton at Home, but they did also beat Watford and Crystal Palace away from home so it's really been a weird stretch from the Blues who sit 4th in the Premier League. After losing the Premier League fixture to Spurs 3-1, we should anticipate Sarri to make adjustments and Chelsea should look far more prepared here.
Team News: Ruben Loftus-Cheek is out for the Blues after picking up an injury during the weekends game, while Kovacic, Giroud and Willian could all be back in contention to play. Fabregas will probably be available aswell despite agreeing a move to Monaco which will be completed come summer time. Expect Morata to start up front even with Giroud back after bagging 2 goals. Youngster Hudson-Odoi might also get a chance to start with Pedro out and Willian uncertain alongside Hazard and Morata. We're likely going to see a full strength, or at least close to full strength 11 from Maurizio Sarri since this is also an opportunity for him to make his first cup final with Chelsea.
Stats
Spurs games tend to bar more high scoring in the 2nd half than 1st half at Wembley against BPL clubs this season. 1st halves have an average of 1.1 goals while 2nd halves have an average of 2 goals. The total avg of goals in Spurs games are 3.1 with Spurs scoring 2 and conceding 1.1 on average at Wembley
Spurs have covered 70% of their total overs (7/10), 30% lost against BPL clubs at Home this season, however just 20% of their Half Time total goal overs at home (80% lost) in 10 games. More proof that a lot more goals tend to fly in the 2nd half of Spurs games.
Spurs average 0.9 goals per half in the 1st half and 1.1 goals per half in the 2nd half while conceding just 0.2 per half in the 1st half and 0.9 per half in the 2nd half against BPL Clubs this season at Wembley. In 10 games at home vs BPL Clubs, they've held opposition scoreless 8 times by Half Time, but only kept a total of 3 clean sheets.
Harry Kane has scored more goals at Wembley than any other Tottenham player against BPL Clubs this season with 5 which is 25% of Spurs goals against their league opposition
Spurs have actually got a worse record at Wembley vs PL Clubs than away from Home:
Spurs Home W Record - 6W 1D 3L - 60% Won, 10% Draw, 30% Lost
Spurs Away W Record - 12W 0D 2L - 85.7% Won, 0% Draw, 14.3% Lost
In 6 games against the BIG 6, Spurs have won 3 and lost 3. They beat Chelsea (H), Man Utd (A) and Arsenal (A). Lost to Liverpool (H), Man City (H) and Arsenal (A). They have a 66.7% Win Away from home (33.3% Loss) and 33.3% Win at Home (66.7%) Loss at Home vs the BIG 6. The win was against Chelsea at Home however.
Spurs have covered 66.7% of their total goal overs vs the BIG 6 this season. 4 Won 2 Lost (33.3 %). They average 1.83 goals scored and 1.33 goals conceded (3.16 Total) vs the BIG 6.
Spurs average 2.16 bookings per Game against the BIG 6 (13 cards in 6 games). 6 of those bookings did come in one game against Arsenal and in the remaining 5 games they only average 1.4 bookings vs the BIG 6. They picked up no bookings vs Chelsea
At Wembley, Spurs average just 1 Yellow Card per Game (10 Yellows in 10 Games) and have seen no Reds vs the BPL Clubs.
Dele Alli has netted at least one goal in 4 of his last 5 apps against Chelsea, He's bagged 6 total goals in these 5 apps including two braces against Chelsea.
Son Heung Min is currently the man in form for Spurs with 6G 5A in his last 5 apps which is an average of 1.2 goals and 1 assist PER GAME.
Spurs have beaten Chelsea 2 straight times (both by the score of 3-1). They haven't beaten the Blues 3 consecutive times since 1963.
Just like Spurs, Chelsea games also tend to be more high scoring in the 2nd half. Chelsea average 0.72 goals per 1st half and 1.18 goals per 2nd half (1.90 total) away from home against BPL Clubs while conceding just 0.27 in the 1st half and 0.54 in the 2nd half (0.81 total) on average.
Eden Hazard has scored the most away goals against BPL clubs for Chelsea with 6 out of their total 21 (28.5%).
Chelsea have only conceded 9 away goals against BPL clubs away home but 3 of those came to Tottenham which is 33.3% of the total goals.
Chelsea's 1st Halves average 0.99 goals and 2nd halves average 1.72 goals against BPL clubs away from home.
Chelsea have covered 81.8% of their total overs away from home vs BPL clubs (9 from 11) and lost just 18.2% (2 from 11)
Chelsea have however only covered 36.4% of their total half time overs against BPL clubs away from home. 18.2% Voided, 45.4% Lost. More proof that more goals are expected in the 2nd halves.
Chelsea have a better Away win % vs PL clubs than at Home
CHELSEA AWAY RECORD - 8W 1D 2L - 72.7% WIN, 9.1% DRAW, 18.2% LOST
CHELSEA HOME RECORD - 7W 4D 1L - 58.4% WIN, 33.3% DRAW, 8.3% LOST
Chelsea have a decent record vs the BIG 6. They beat Man City (H), Liverpool (A), Arsenal (H). Drew with Man Utd (H), Liverpool (H) and only lost to Tottenham (A). 50% Win, 16.7% Lost, 33.3% Drawn.
Chelsea have covered 66.7% of their Total overs vs the BIG 6 (4/6). Other two were Unders (33.3%).
On average, Chelsea score 1.83 and concede 1.5 goals against the BIG 6 this season and the total average in their big games is 3.33 goals per game. Entertainers.
Chelsea have only seen 10 bookings in their 6 games against the BIG 6 (1.66 per game). They average 1.63 bookings away from home vs BPL clubs (18 bookings in 11 games).
Chelsea have lost 3 of their last 5 Away games to Tottenham. 1D 1L.
Last 5 H2H meetings have seen 20 bookings between these clubs (4 Per Game).
Last 5 H2H meetings have seen 19 total goals between these clubs (3.8 Per Game).
Prediction/Betting Picks
Looking at percentages, stats and H2H history this game clearly should have an total over of goals. Spurs are over-ish at home, Chelsea are over-ish away from home, the recent H2H matches have seen at least 3 goals 4 times, 4+ goals 3 times so yeah you get the point here. Over 2.75 is the total given for this game and at Unibet you can get that for the odds of 1.93. Now you could either take that or wait for Over 2.5 goals odds to rise which are priced around 1.70-1.75 around the betting websites right now. Given that these teams are both better defensively and score less average goals in the First half, we could get a off to a bit of a slow start and the odds for over 2.5 could rise which would definitely be a better bet than 2.75 total since with 3 goals you'd only get half the winnings compared to a 2.5 Total where you'd get all of it. To summarise we're anticipating to have 3-4 goals in this game and an Over to come through regardless if there's a sloppy start.
Our second pick is Over 1.5 2nd half goals. At Unibet this total is priced at 1.95 right now. Obviously again as mentioned, both sides tend to attack much better and concede more goals than in the 1st half so don't be surprised if we saw both sides get on the scoresheet or even one of them to bag the over on their own in the second half, it could especially open up late in game if one of these teams are chasing this game.
We won't touch any card totals, but the Final pick is more of a low risk high reward with high odds. Dele Alli has 6 goals in his last 5 apps vs Chelsea getting on the scoresheet in 4 of those 5 games and he's priced to score at 3.50 at Unibet. That is a bet that's definitely worth the try. Alli to score 2+ goals is priced at an incredible 23.00 given the fact that he's bagged a Brace in 2 of his last 5 apps vs Chelsea, why not put a couple quid on it?
To summarise we're anticipating goals here and a pretty close game. Chelsea got battered twice in a row by Spurs, but should definitely turn up this time round and give Spurs a game. We're looking at about 3-4 total goals, but we expect the fireworks to really set off in the 2nd half. Our prediction is either a 2-1 Spurs Win or a 2-2 draw as Chelsea will put the press on late and could potentially snatch a late equaliser. Over 2.5/2.75 Goals, Alli to score, 2nd Half over 1.5 goals are out top picks from this game.