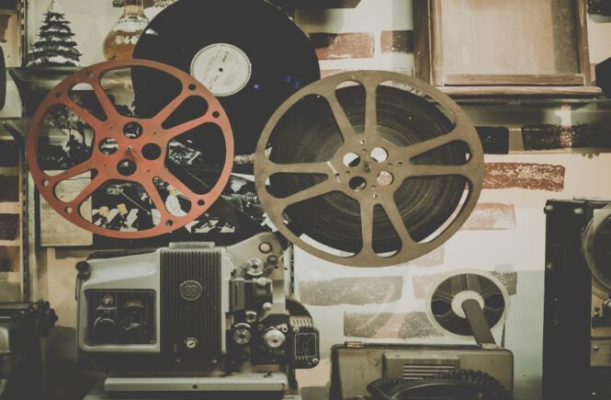 Why not watch a somber documentary to satisfy your need for drama if you're taking a brief vacation from making sports bets? Here are the top seven sports betting documentaries to get you amused while giving you a behind-the-scenes look at the industry.
These films provide a great understanding of betting strategies, but you can also learn a lot about what not to do! Here are some of our favorite sports betting documentaries from over the years.
We have also provided a little background of these documentaries since they may be a little difficult to discover. Make sure to find time in watching this. It will not only kill your boredom from betting, but you will also learn strategies that can help you earn profitably in your next wagering games.
Fantasy Sports Gambling By Frontline
The New York Times and the PBS investigative program Frontline collaborated to give viewers a glimpse into the shadowy world of online sports betting. The growth of fantasy sports was a particular emphasis of the series.
The one-hour show, first broadcast in February 2016, explains how a flaw in the Unlawful Internet Gambling Enforcement Act of 2006 led to the multibillion dollar fantasy sports betting market. Fantasy Sports Gambling concentrates on the negative aspects of fantasy sports betting and includes in-depth conversations with authorities, regulators, and gamblers.
30 for 30: The Legend of Jimmy the Greek
James George Snyder, Sr., a renowned sports analyst and Las Vegas bookmaker was the subject of this 2009 documentary (aka Jimmy the Greek). Jimmy was well-known for his 12 years on The NFL Today show, where he predicted the outcomes of NFL games, although he was also popular for his gambling exploits at a period when sports betting was frowned upon.
Brent Musburger, Irv Cross, and Phyllis George from The NFL Today are just a few of the sportscasters who provide commentary for the ESPN 30 for 30 documentaries.
Life On The Line
Some of the most illustrious figures in sports betting are featured in the 2013 film Life on the Line. Erin Rynning and Teddy Covers, two seasoned Vegas gamblers, share their experience. Additionally, Jay Kornegay, the oddsmaker for the Hilton/Las Vegas Hotel, and well-known local sports radio talk show presenters Ken Thompson and Brian Blessing to name a few make appearances.
In the weeks leading up to the Super Bowl, the 52-minute documentary offers viewers unlimited access to the traditionally closed realm of a Las Vegas hotel's "SuperBook."
Now Place Your Bets: The History of Sports Betting in America
The rise of legalized sports betting in Las Vegas and how it developed into the multi-billion dollar industry today are the subjects of this 2017 documentary. The book Now Place Your Bets provides detailed information on the past, present, and future of gambling in Las Vegas through in-depth interviews and first-hand stories.
It includes numerous specialists and experts in sports betting from all facets of the market. Numerous enlightening interviews with oddsmakers, bookmakers, seasoned gamblers, sports writers, and others are available. This covers all you need to get a thorough understanding of the motives, obsessions, and daily lives of professional gamblers.
The Best of It
Alan "Boston" Dvorkis, Alan "Dink" Denkenson, Lem Banker, and Ken "The Shrink" Weitzner are four professional gamblers whose lives are examined in "The Best of It." The Scott Pearson Eberly documentary, which was released in 2016, concentrates on the 2010 NCAA basketball game and tracks the highs and lows of these four professionals' March Madness wagering.
Even for the most experienced of gamblers, the documentary provides an honest look into the world of professional bettors, which may be unpredictable and harsh. In fact, Weitzner and his wife Jackie committed themselves a short time after being featured for the movie; they had supposedly suffered significant losses over March Madness.
60 Minutes Sports Betting: Billy Walters
Known as "the 'godfather' of Las Vegas sports betting," Billy Walters is regarded as the most successful gambler Vegas has ever seen. This 2011 discussion with Lara Logan of 60 Minutes offers exceptional access to a notoriously reclusive man.
You could definitely pick up a few tips from this man, who reportedly has never had a losing year when it comes to sports betting (Walters once won $1 million on a golf bet and £3.5 million on a Super Bowl wager).
Final Thoughts
As a sports bettor, there are many sporting events on earth you can find. Whether it's the NBA, NFL, World Cup, or even horse racing, all of them provide massive betting games that can help you earn substantially.
However, if you don't have adequate betting knowledge, you might be throwing away your hard-earned money. Looking into the sports betting documentaries outlined above can help you understand the concept of betting and learn strategies to beat the bookies.