Leaders of live betting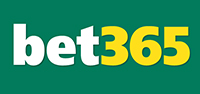 Bet365 is one of the leaders in the betting industry and their customer base has split over the 10 million mark in over 200 countries. They employ over 2000 people and are based out of the UK. They are licensed and regulated by the UK Gambling Commission and their casino operators are routed through the Govt. of Gibraltar. Additionally Bet365 is affiliated to the Independent Betting Adjudication Service and punters are really insulated by this body in terms of any disputes that might arise with the policies of the company or in redressing wrongs. The folks at Bet365 are backed really well financially and offer a whole range of sports betting opportunities that are continuously pulling in a wider customer base. It helps to know that they are the most popular sportsbook around for their safety, their focus on servicing customers and working towards maintaining a great relationship with their customers.

Bet365 Alternative links: LINK #1 LINK #2 LINK #3

Bonus and Special Promotions:
Welcome bonuses at Bet365 are very special in the sense that customers are targeted in terms of their geographical locations. This effectively translates to different bonuses for UK, USA, ROI based betters and the rest of the world. They typically stretch between the £100 to £250 mark. If that's not good enough, the number of promotions doing the rounds at Bet365 are enough to get most punters giddy. Their long draws in soccer are especially famous with the best guaranteed odds in the industry. Other offers include the Bore Draw Money Back, On the Move bonus and free bets across Greyhounds, Horse racing, football, basketball, and baseball. Live games being streamed have great bonus promotions which are updated as and when the game gets heated up which includes payouts on disqualified horses and bets can be placed ante-post.
Sports Betting Coverage:
Bet365 is one place where any sport that is featured in the most obscure sports magazines have found their way here. The folks here include branches in motor sports like Indy, Supercars and Nascar; specials that include formats across Australia, Denmark, North America and the United Kingdom; winter sports that include Alpine skiing, Cross country skiing and Biathlons among so much more. The more traditional sports like football, basketball, baseball, volleyball, tennis, hockey, cricket, horse racing, golf, squash, greyhounds, athletics, rugby, swimming, cycling, darts, boxing and lotto. All of these sports are covered in all formats of the game played and punters can always find a number of betting freebies associated with the same in the event of any tournaments or the like.
Sports Betting Types:
Bet365 uses state of the art proprietary software that is evident for all punters who are exposed to the slick graphics and interface of the website. The folks take extra care to make sure that customers are easily routed to their destinations with the least amount of effort. The betting types involved at Bet 365 are exhaustive and the basic options of in play betting, accumulators, each way bets and post-ante bets all branch out out into subdivisions that infinitely increase the chances of a punter to score big and make a lot of money. These include all permutations among forecasts and tricasts and multiple bet selections that are bound to capture the imagination of most punters. Additionally this also means that the chances of making a winning becomes greater and this is a source of no mean contentment. Dividends are multiplied in the same manner as are the selections placed and this reduces the strain on punters looking to take a break from runs of bad luck or to enhance their winnings.
Payment Options:
The Bet365 system is really easy to use as they employ a unique Single Wallet which means that punters can operate across all forums and different sports betting services using the same account and the same currency you originally logged in with. Funding an account is simple here and they use the superior "Thawte SSL" web server for encrypting their information thereby making sure that punters are completely insulated and protected. The site supports 27 currencies that include Pesos, Levas, Renminbis, Reals, Koruny, Euros, Australian, Hong Kong, US, Singaporean Dollars, Forints and the Indian rupee among others. The site allows transactions to occur across the usual forms of payments such as credit cards, debit cards, bank transfers, e-wallets, cashiers cheques, eCash and IMOs. Withdrawals only include the charges that are accosted via the channels used for the same and Bet 365 does not keep any margin for themselves. Minimum amounts for withdrawals differ across accounts but the ISBA affiliation and similarly placed guidelines ensure that customers are safe from being defaulted on any payouts.
Customer Service:
Bet365 places a premium on this service and their exhaustive guides and FAQ sections all prove fidelity to that same cause. They also have a top notch customer care staff that is available across the channels of telephone, live chat and email. Although response times vary, most customers are known to be treated well here and 24 by 7. They even include post services and fax numbers on their site for those customers with special queries that is a complete mark of respect shown to them.
Verdict:
Bet365 is a reliable operator and they make sure that their services and their focus on the customer base totally reflect the same declaration. From their security measures all the way down to help sections looking at the minutest details of transaction defaults these guys practice what they preach and therefore is a must try for all the punters out there.